Welcome to the Gabriola Soccer Association's (GSA) website, our online resource for kids and parents involved with, or looking to get involved with, Gabriola soccer for kid ages 5-16.
On the site you'll find up-to-date news, team information (when teams are decided), registration details, schedules and more. If you can't find what you're after please feel free to contact us.
Teams
Once the roster breakdown has been decided upon for the year we'll post the team splits, coach contact information and practice times here.
Registration
You can register your child online, or offline via our printable form.
View our Registration page for full details including possible available financial assistance and our Codes of Conduct and Team Selection Guidelines.
The Gabriola Soccer Association will be holding it's annual soccer jamboree this Sunday June 2nd at the school from 11 to 2. We will have a free barbecue, fun games and a gear swap.
read more
Coaching Courses
UISA (Upper Island Soccer Association) has posted coaching courses available to any candidates:
Learn to Train over 3 sessions – Sunday Sept 23 9-5, Tuesday Sept 25 5-9, Wednesday Sept 26 5-9 in Comox Valley
Soccer for Life – dates TBD in November in Oceanside (Parksville).
If interested the GSA will fully reimburse training.
Manditory Online Concussion Course for Coaches
Coaches, if you have not done so yet please complete this FREE COURSE. After completing the course, enter your name and use the drop-down menu to select "Upper Island Soccer Association" as your organization, we will then receive an automatic notification that you have completed the course.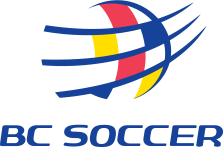 BC Soccer - Bylaws, Rules, Regulations & Policies
BC Soccer Rules and Regulations, Constitution and Bylaws, as well as many more policies, manuals, and guidelines can all be found at the link below. BC Soccer updates their information regularly so the link below takes you to their website for the most up-to-date information.
PAYING FOR FEES:  Please note that the Gabriola Soccer Association will never turn away a child who wishes to play, due to inability to afford the fees. Programs such as Jumpstart and Kidsport have helped Gabriola families in the past with affording registration fees. Please talk to us or you can contact both programs here at jumpstart.canadiantire.ca or www.kidsportcanada.ca. If you're looking for the KidSport Grant Application Guidelines and Application Form, click here.