Welcome to the Gabriola Soccer Association's (GSA) website, our online resource for kids and parents involved with, or looking to get involved with, Gabriola soccer for kid ages 5-16.
The Gabriola Soccer Association is a safe, welcoming and inclusive environment that embraces diversity, supports accessibility and demonstrates inclusion.  As outlined by Canada Soccer Guide to Accessibility and Inclusion.
On the site you'll find up-to-date news, team information (when teams are decided), registration details, schedules and more. If you can't find what you're after please feel free to contact us.
Covid Information
Please read the letter in full by clicking the button below. Here is an excerpt:
"The Gabriola Soccer Association has been deemed a low risk club to return to play by Canada Soccer. On learning this, we have decided to open registration for youth soccer beginning Monday August 24th. BC Soccer has a multi-stage plan for the return to soccer play, and we are currently in stage 3."
Read all the Important details in the full letter by clicking below.
Registration
You can register your child online, or offline via our printable form.
View our Registration page for full details including possible available financial assistance and our Codes of Conduct and Team Selection Guidelines.
The Gabriola Soccer Association is organizing a Soccer Jamboree party on Sunday, Sept 11, 10-12 at Gabriola Elementary School. All are welcome! Events include a BBQ with burgers and hot dogs (veg options too).  Drinks and baked goods A soccer skills competition A...
read more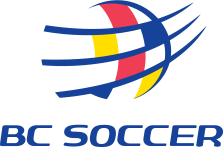 Update Fall 2021 - BC Soccer Education & Safety Resources
Ongoing coach education, player safety and providing helpful resource materials are of great importance to BC Soccer. Visit this link which has been designed to provide the membership, affiliated organizations, coaches, parents and players with educational health, fitness, safety and age appropriate coaching resources.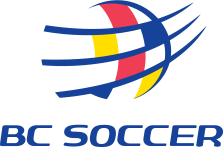 BC Soccer - Bylaws, Rules, Regulations & Policies
 BC Soccer Rules and Regulations, Constitution and Bylaws, as well as many more policies, manuals, and guidelines can all be found at the link below. BC Soccer updates their information regularly so the link below takes you to their website for the most up-to-date information.
PAYING FOR FEES:  Please note that the Gabriola Soccer Association will never turn away a child who wishes to play, due to inability to afford the fees. Programs such as Jumpstart and Kidsport have helped Gabriola families in the past with affording registration fees. Please talk to us or you can contact both programs here at jumpstart.canadiantire.ca or www.kidsportcanada.ca. If you're looking for the KidSport Grant Application Guidelines and Application Form, click here.